Rittners School Of Floral Design
In Boston Presents....
Wired Water Design #7
---
---
Now let's have a little fun!
If we can just place these designs, one at a time.....
If we can place these designs, in combinations of twos.....
Then why not place the entire set of four at one time??
Placed together this becomes an example of but another form of contemporary floral art, the "parallel design."
---
---
Parallel floral art is composed of two or more parallel designs in an arrangement.
Notice how we can take this concept and adapt it to water based designs using wire?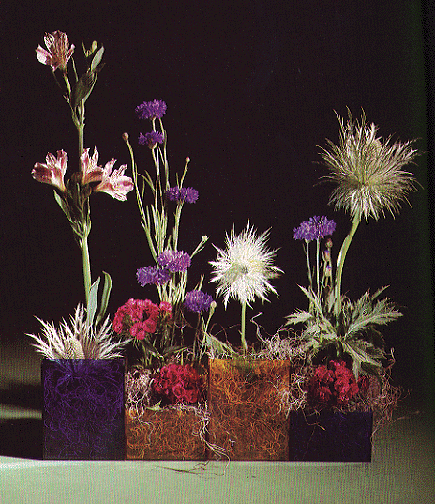 ---
---
Check Out The Following Wired Water Designs....
Down below are many other examples of designs in water using decorative wire....