Rittners School Of Floral Design
In Boston Presents...
Wired Water Design #6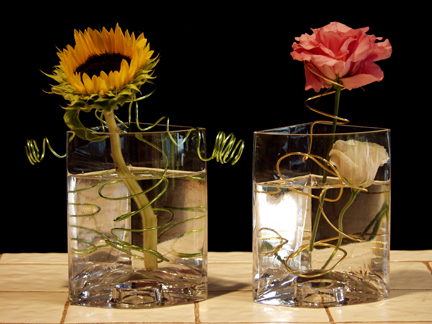 ---
---
If we can combine rose and nigella, how about the sunflower and the lisianthus units?
A simple flower alone feels very contemplative, and very Zen.....
However, we by featuring the component parts together, the overall composition becomes more complex and provides more visual weight and impact.
(It also becomes a more expensive unit as well, doesn't it?)
But another example of modular floral art.
---
---
For your reference, here are the two pieces made individually.....
---
---
Check Out The Following Wired Water Designs....
Down below are many other examples of designs in water using decorative wire....