Rittners Floral School Support Systems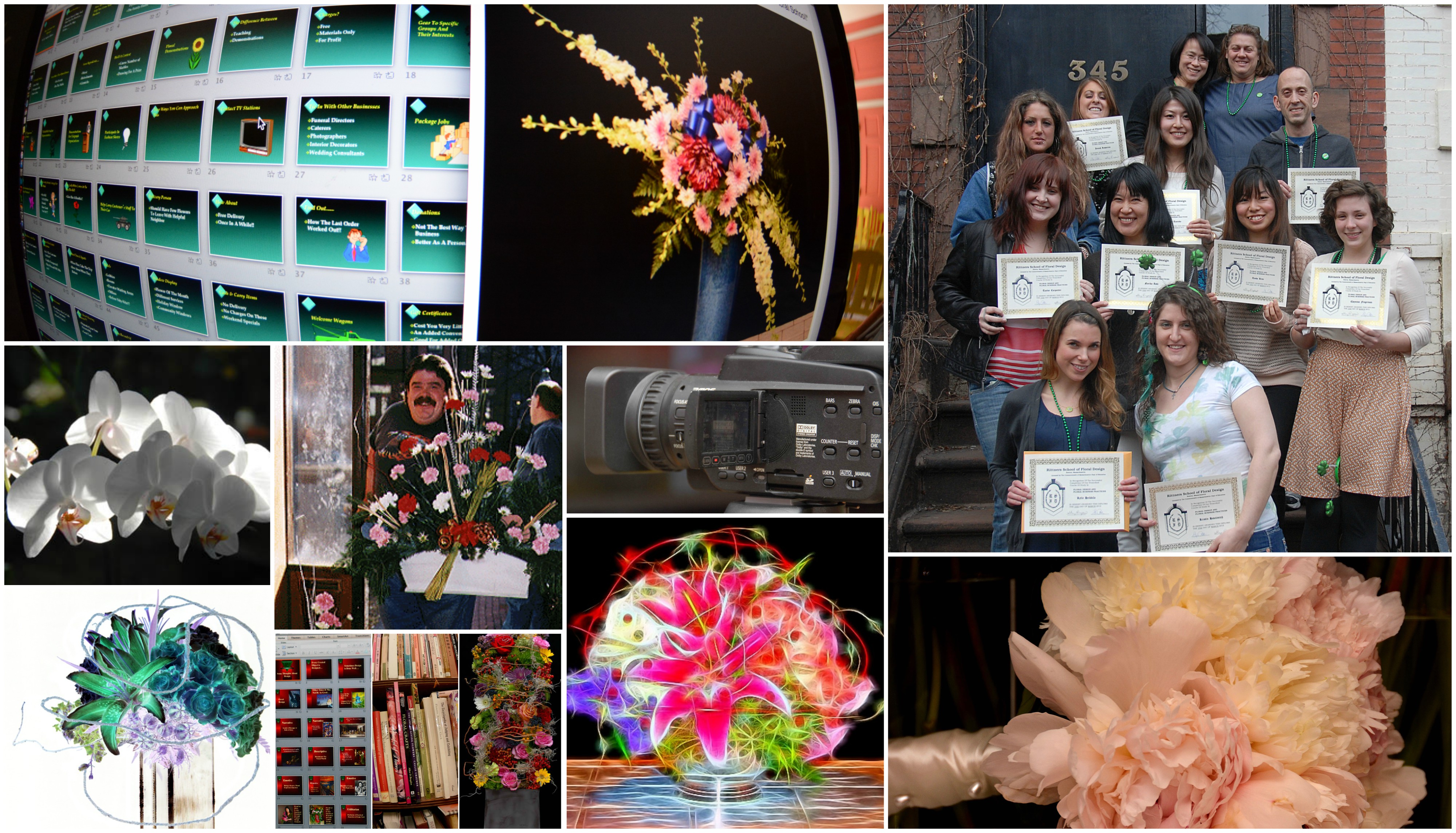 Many places are happy to "sell" you a course, present the information and then wish you a nice life (or sell you another course). We don't agree with that approach.
At Rittners, we believe that our students are entitled to quality & value in floral design education, while they are here at school. We also want to be
helpful to them later when they are our graduates. As part of that commitment we provide our graduates with all kinds of backup services available to them at no extra charge, even when their course is completed.
We are constantly looking for new ways to provide backup services and provide more value to our students!!! Current Backup services Include:
A very aggressive Placement Assistance Office which maintains contact with thousands of Flower Shops &/or Rittner alumni. While we can't make any guarantees of employment we certainly try to assist our graduates. Graduates of our school can take advantage of this free service when the course is completed or years later. There is no time expiration on this important backup service.


Telephone/email hotline.....should a graduate have a design or floral related question, or need counseling in these areas. Our students feel comfortable contacting us years after they've completed our courses. We are always happy to hear from our graduates.


We use our facebook page not just to market our programs but also as a way to stay in touch with our graduates. We are constantly posting things relevant to our classes there. Our very active alums stay in touch with us and get extra value from this online resource.


Huge amount of free online digital resources. Rittners Floral School is unique in that we share an enormous amount of digital resources relating to floral art.. FREE online. You can get a sense of this by checking out the FREE STUFF link. These materials consist of over five thousand photographs, over one hundred and fifty videos, and a large number of epublications. While the public can access these, the contents have a far greater degree of meaning and usefulness to those who are acquainted with our teaching methods and approach to floral art.


Onsite access for local graduates to our school's unique library of floral art books.


Access to our school's online portal with many online lessons available to our graduates free of charge.


Access to our unique "Fax on Demand" system with over 100 subjects dealing with problems commonly found in the field.


Contacts with floral wholesalers who will be nice to you (even if you are a newbie) and help you with buying problems.


Periodic Discounts offered by some vendors to our students and graduates.
"You may never need any of these support services.
But wouldn't you rather attend the kind of floral design school that thinks enough of its students to provide them?"
---
---